Technology Tutor
Tech Tutor services have been suspended temporarily during the pandemic. We do have several library staff members who are skilled with technology questions and can help by email, phone, or Zoom session. Please call 436-2473 for assistance.
Befuddled by technology? Book a free, private tutoring session to get help with your questions so that you can get your work done.
During your reserved appointment time, HPL staff members can help you learn or improve the digital skills you need to complete the following tasks:
Assistance for first time navigation of eReaders, tablets or laptops

Understanding, Windows or other operating systems

Using a keyboard and mouse

Understanding Facebook, Twitter, Pinterest, or other social media sites

Basic word processing (resumes)

Excel Spreadsheets

Basic assistance setting up an email account

Attaching something to an email

Scanning an item with the document scanner

Using Kanopy or OverDrive

In-depth assistance using any of HPL's online resources

Searching and applying for jobs online
Our Tech Tutor provides assistance in a relaxed, pressure free environment, designed to help you build the skills you need to access the digital resources you want. Sessions will be tailored specifically to the skills, experience, and goals of the individual.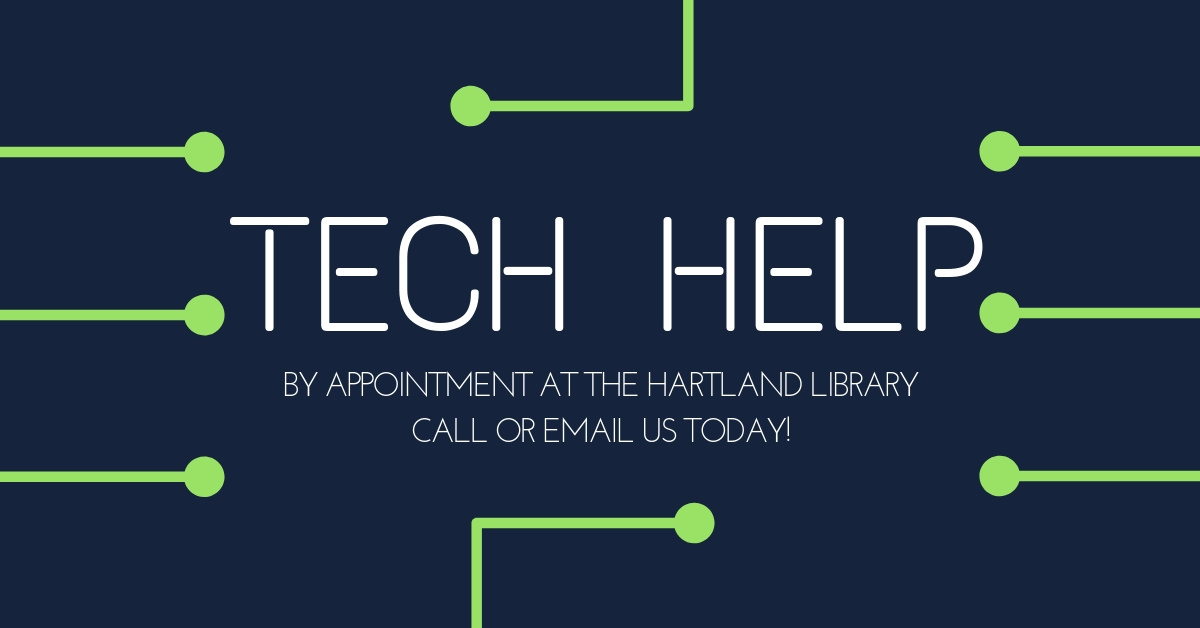 Tech Tutor sessions are intended for learning specific tasks that can be accomplished in one hour or less. HPL's Tech Tutor reserves the right to determine if your technology needs can be met by HPL. If not, the Tech Tutor will work with you to research alternative resources in our community.
HPL's Tech Tutor is not able to help with income tax, health insurance, credit reports, legal issues, or other personal business, or to do computer or hardware repairs. We appreciate your understanding.
Tech Tutor Services are provided by appointment only. To reserve your time, call HPL at 802-436-2473.