Use the Libby App to download audiobooks and ebooks from your library offered through Overdrive and the Green Mountain Library Consortium. Watch this video or use the directions below. If you have any questions, please call the library at 802.436.2473.
HOW TO USE LIBBY
1. If you're accessing books via a phone or tablet, the best way to get them is through either the OverDrive or Libby app. (Libby is generally the most user-friendly of the two.) Find and download them from your app store.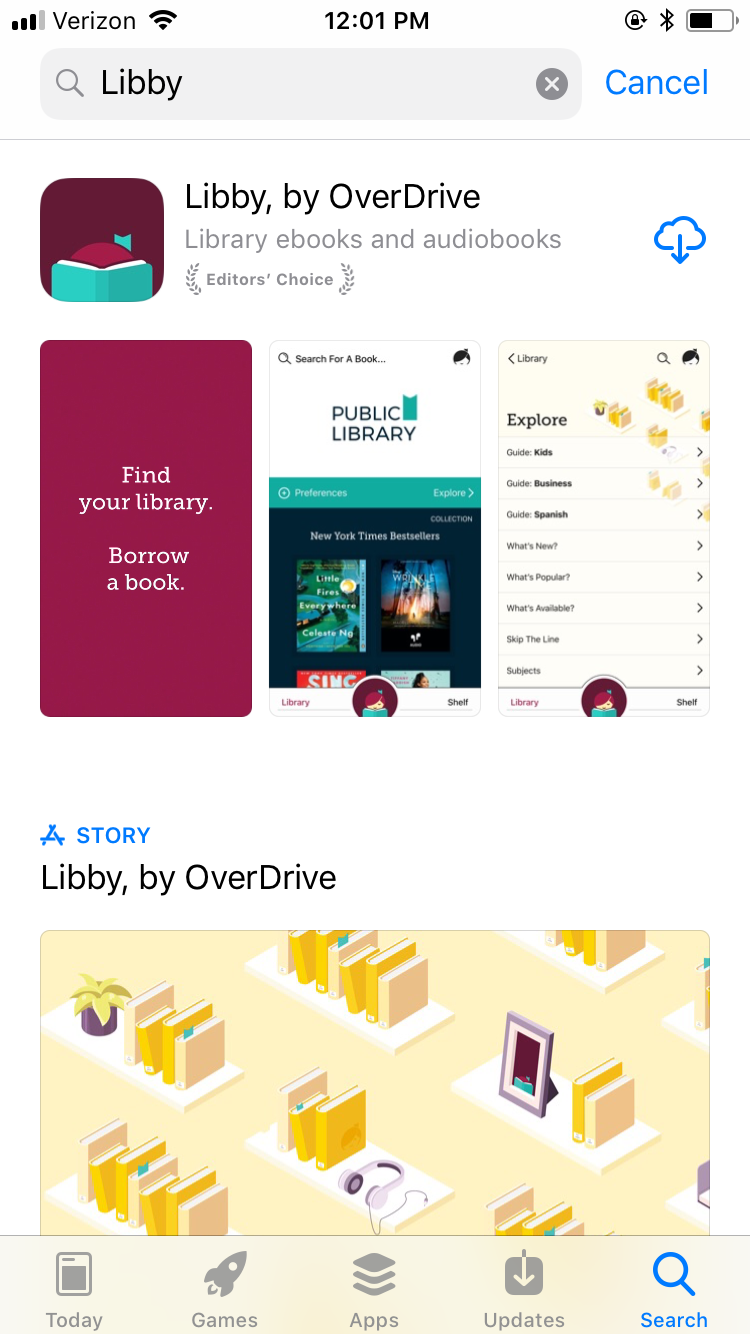 2. You'll be asked if you have a library card (click YES) and prompted to search for your library. When you type in "Hartland Public Library," you'll see it's part of the Green Mountain Library Consortium. Select this.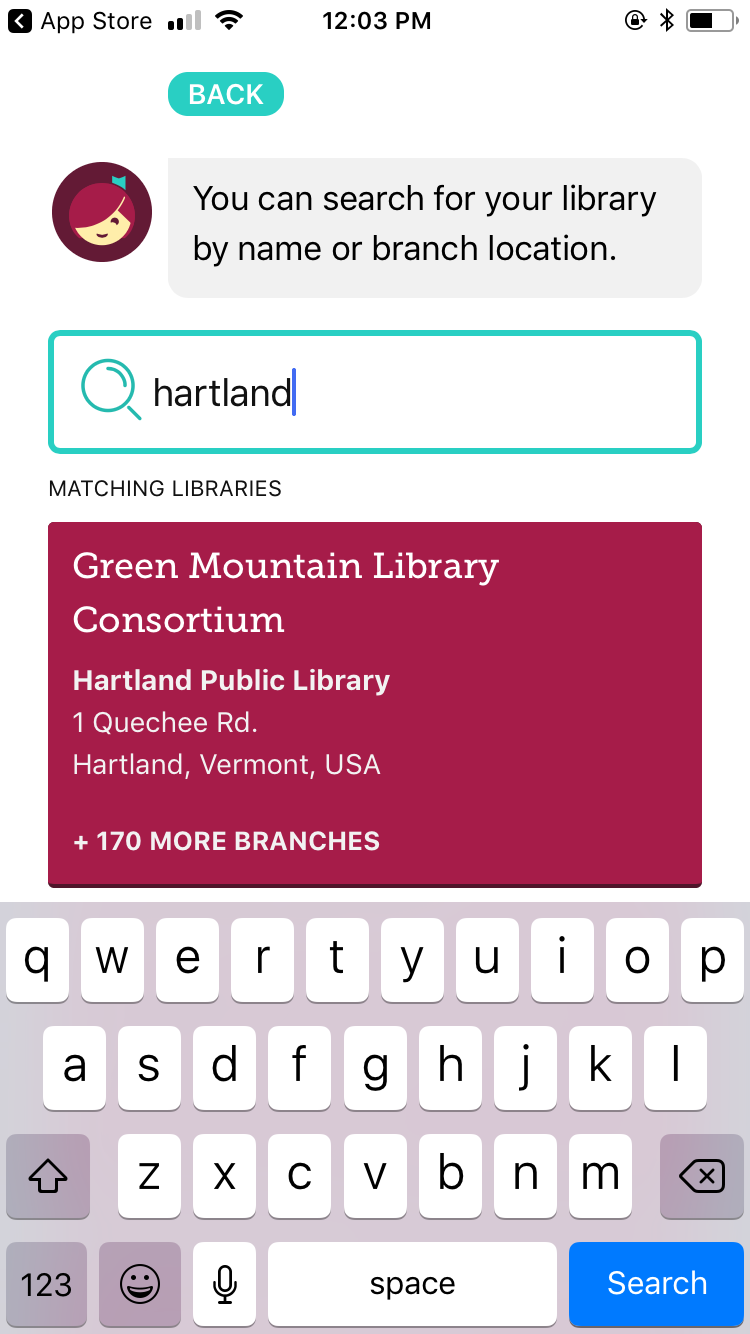 4. Next, select the Hartland Public Library and type in your library card number (the barcode on your library card) and password. If you don't know your password, you can ask a staff member and we'll look it up for you. (If you're accessing remotely, you can call us during business hours at 802-436-2473 or director@hartlandlibraryvt.org.)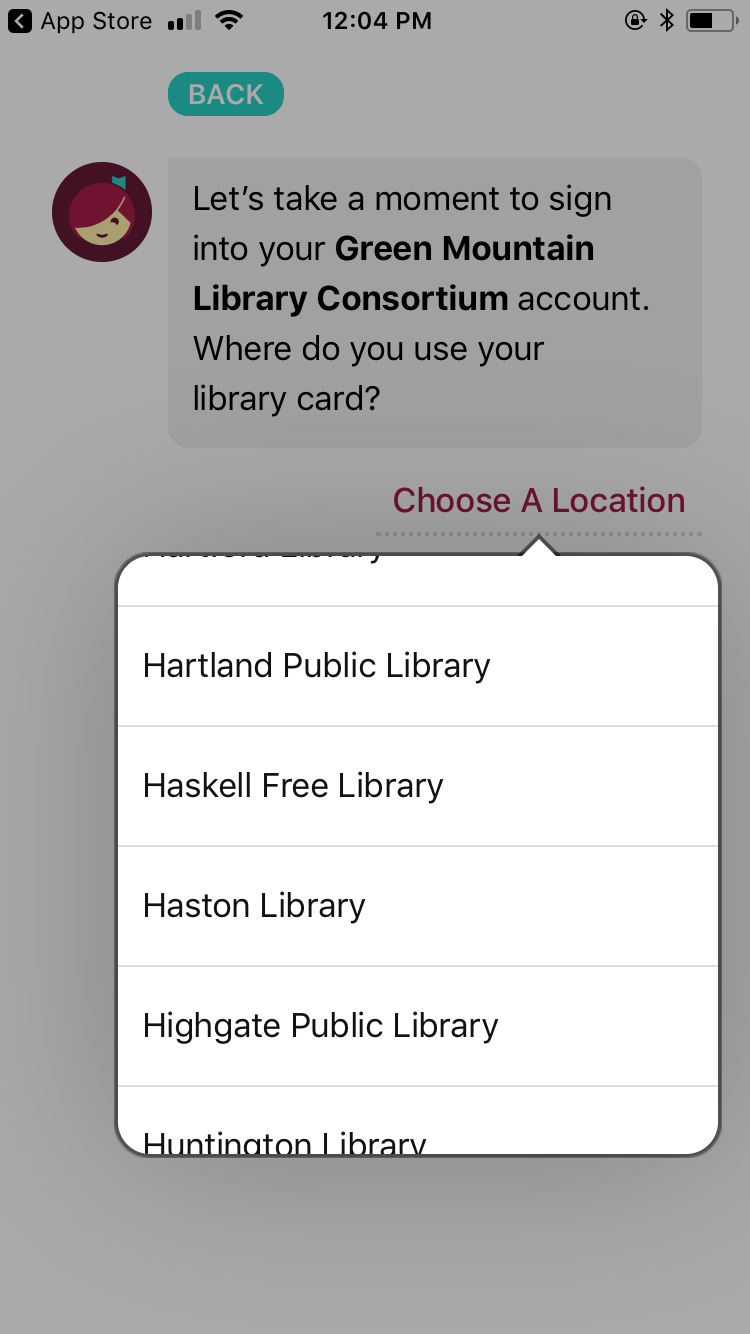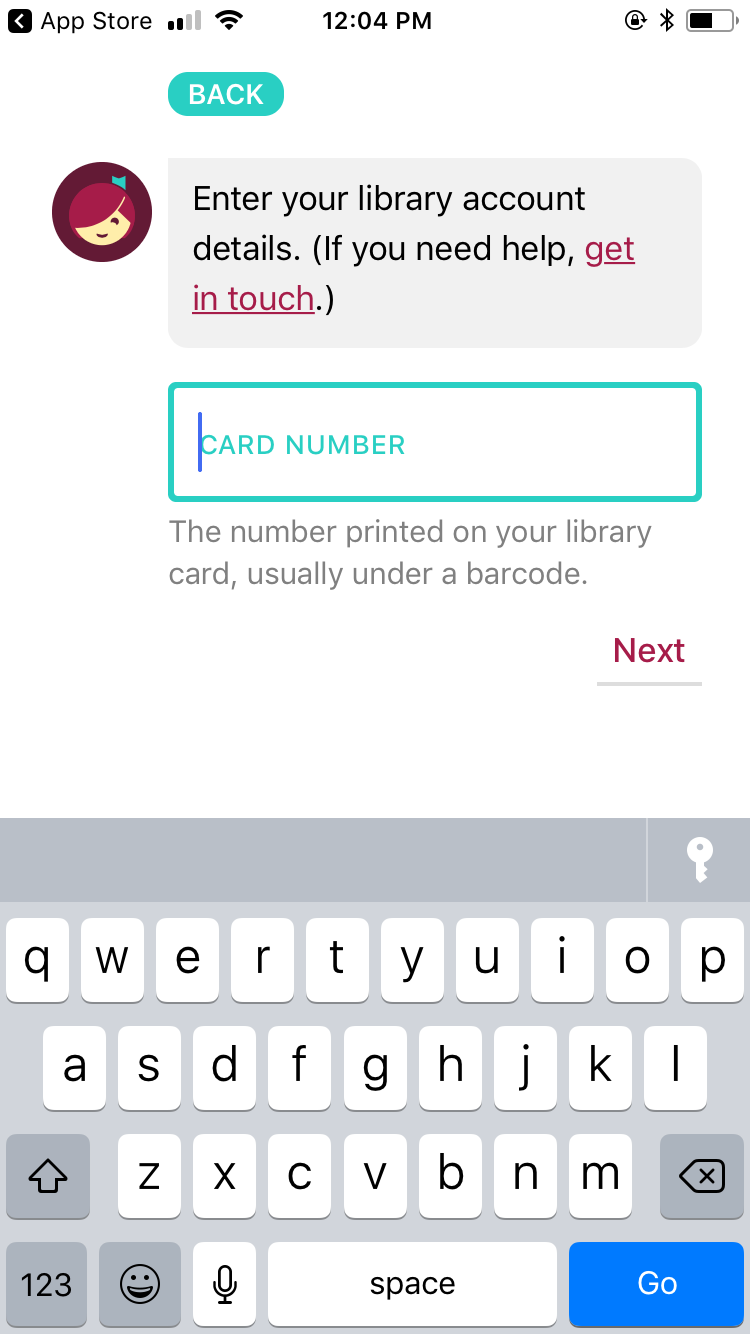 5. Once you're signed in, you'll be brought to your home page of the app, which you can get to at any point by selecting "LIBRARY" at the bottom left corner of your screen.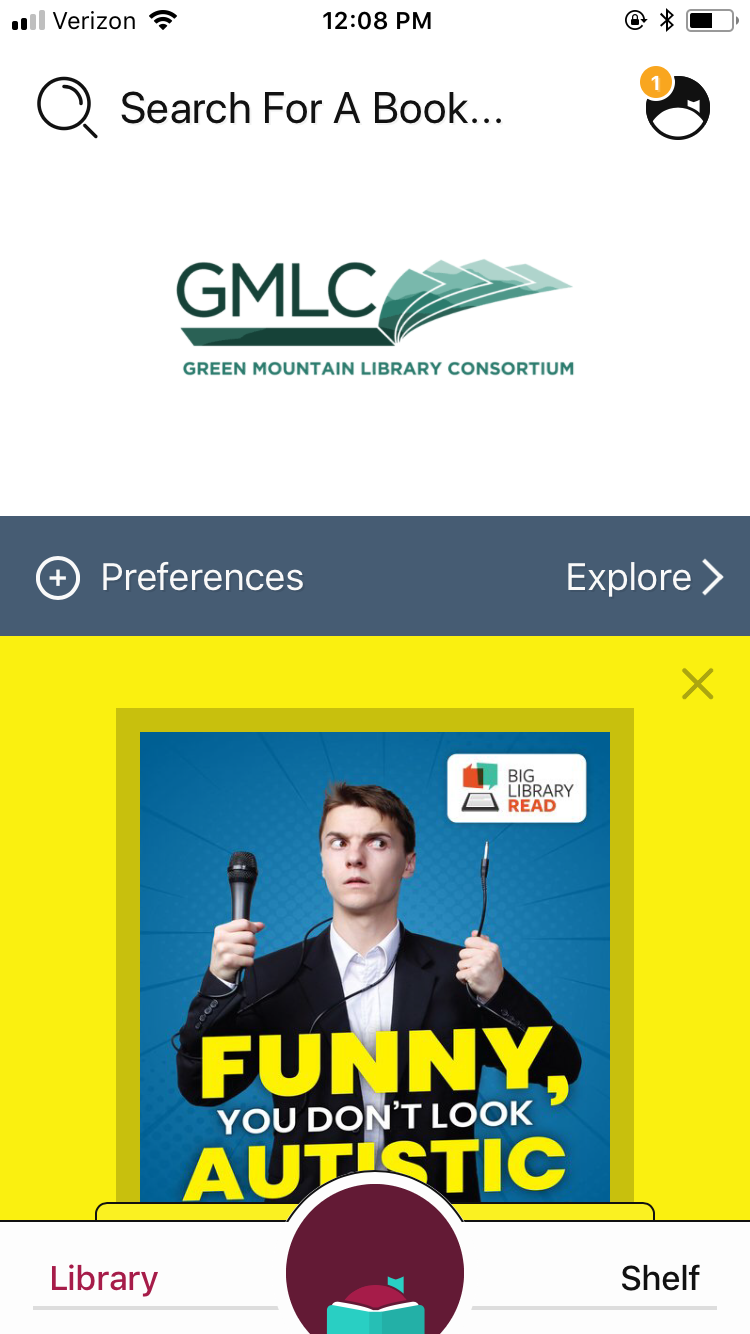 6. You can search for items in the search bar at the top of the screen.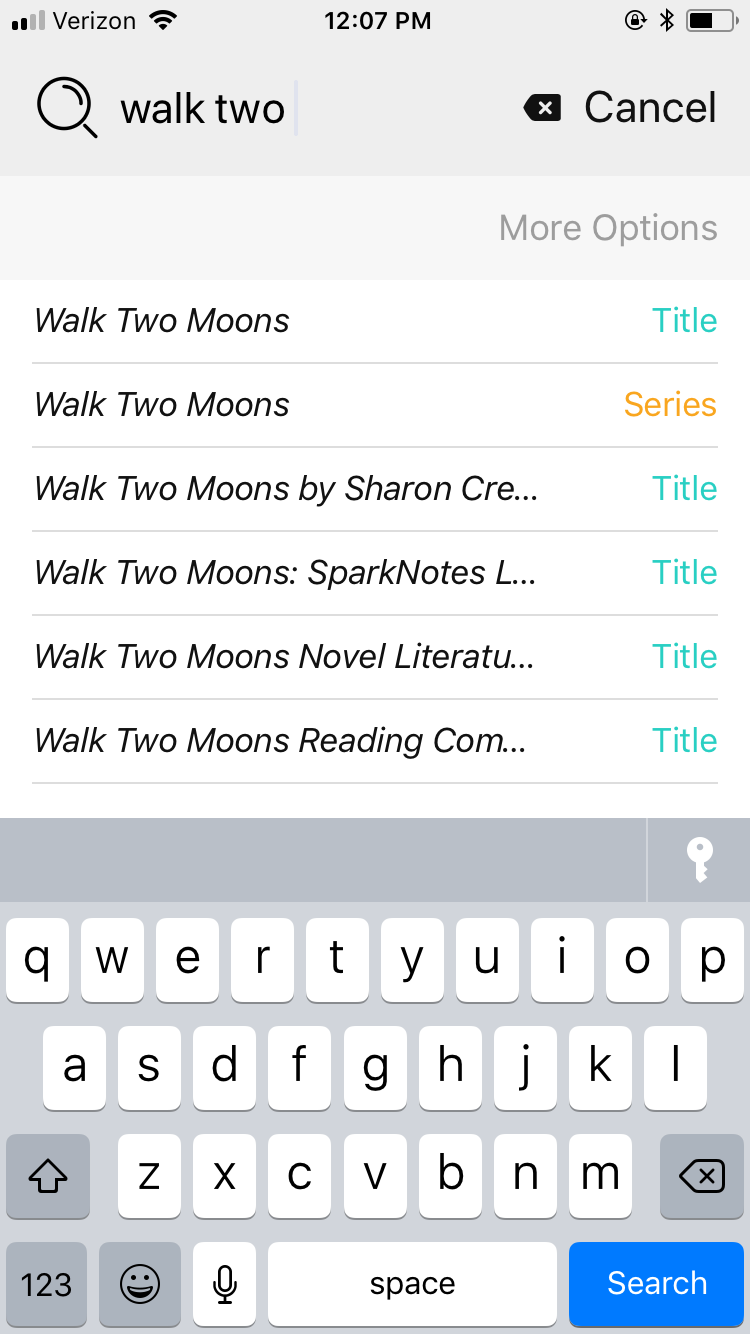 7. On the home page,  you can also browse by clicking "EXPLORE" and searching through your favorite genres.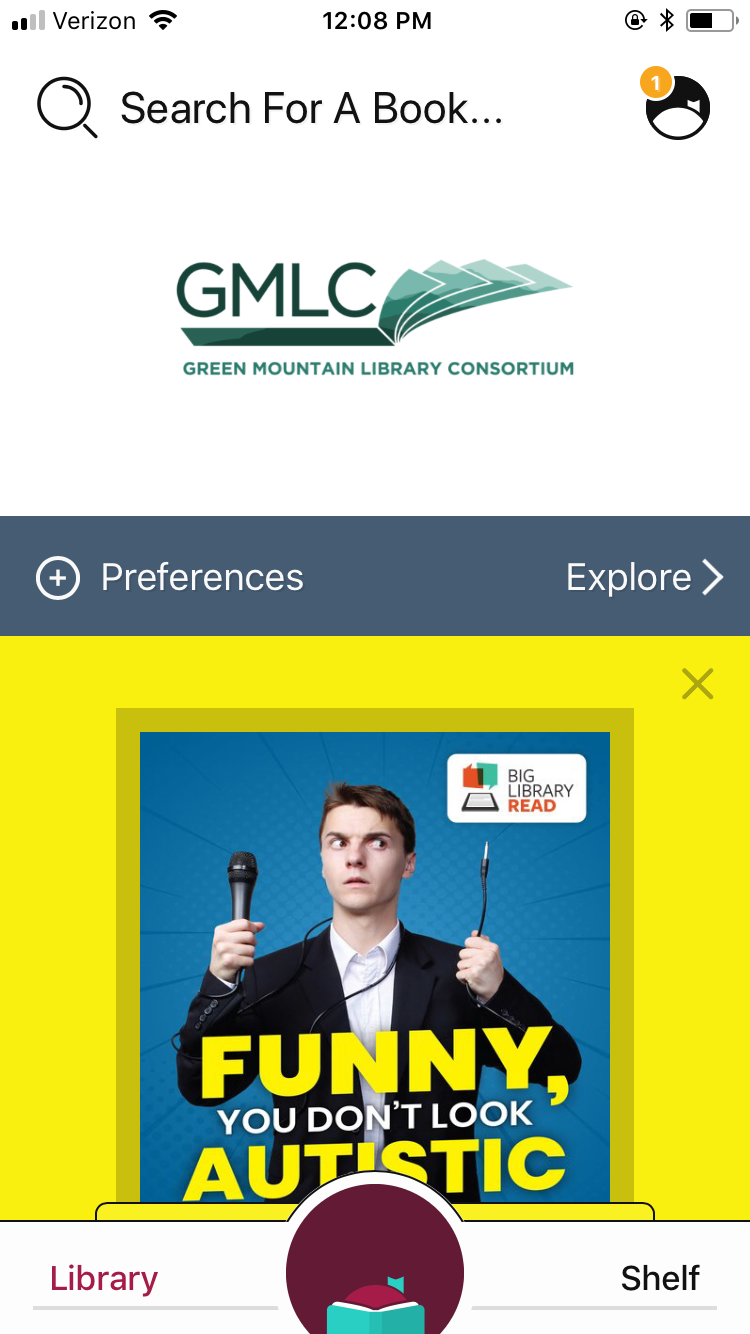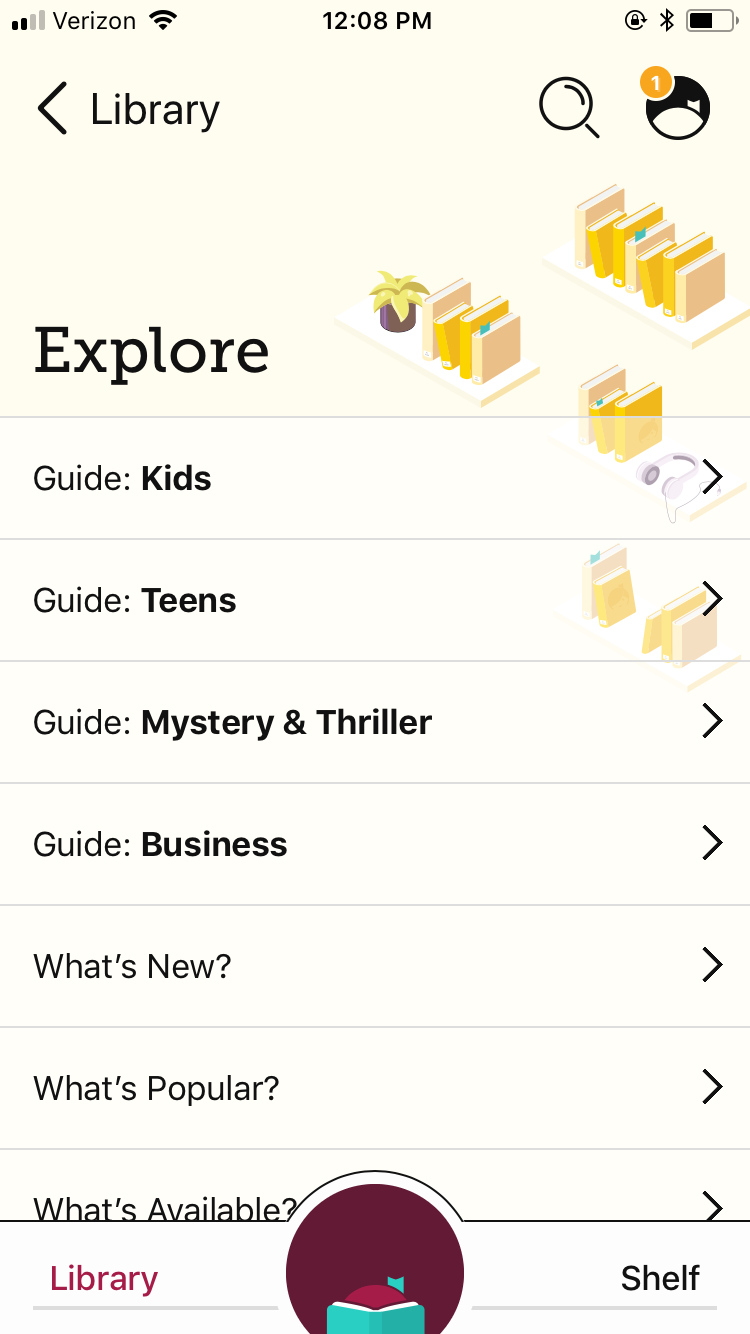 8. Click on the item you want, and select "BORROW," if it's available.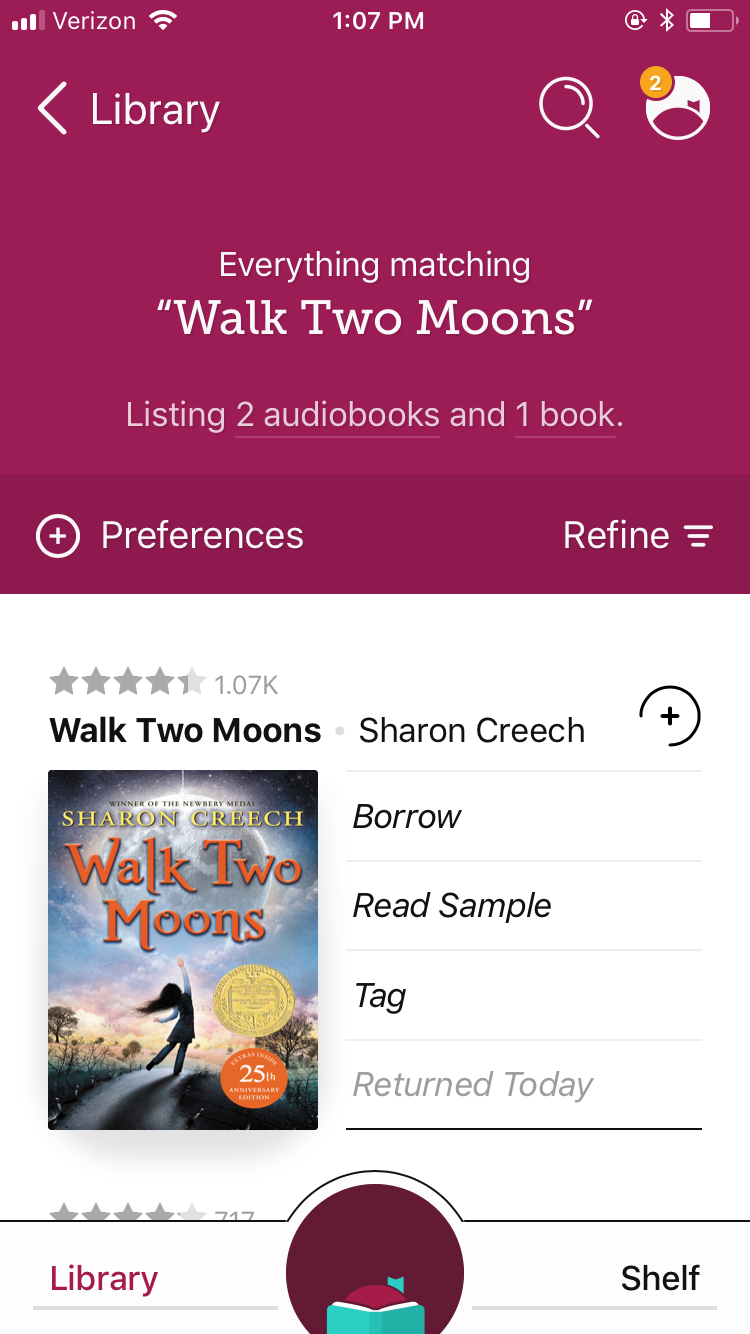 8. You can see what you have checked out at any point by selecting "SHELF" in the bottom right corner of your screen. To begin reading or listening, be sure to download the item in a place with WIFI.