Use your Library card to discover more than 30,000 movies to stream for your computer or mobile device. It's free to access with your Library card! Currently, Hartland cardholders get 5 streams per month.
Films can be watched at any time on smartphones, tablets, PCs and smart TVs. The Kanopy app is available for iOS, Android and Roku. The app can also be watched through Chromecast or Apple TV.
Films from Kanopy come with Public Performance Rights (PPR). Schools, nonprofits, events and businesses can stream movies in public, so long as the viewing isn't for commercial benefit (i.e. no admission costs are charged) and no profit is made from the screening.
If you have a question or need help, call 802-436-2473.

How it works
No waitlists! Everything is instantly available.

Set up a user account and log in with your library card number

Films check out for 3 days

Patrons have 5 uses a month

Works on most devices, either through a browser or apps available for iOS, Android, Chromecast, Apple TV & Roku.

Access to Kanopy is free with your library card.
---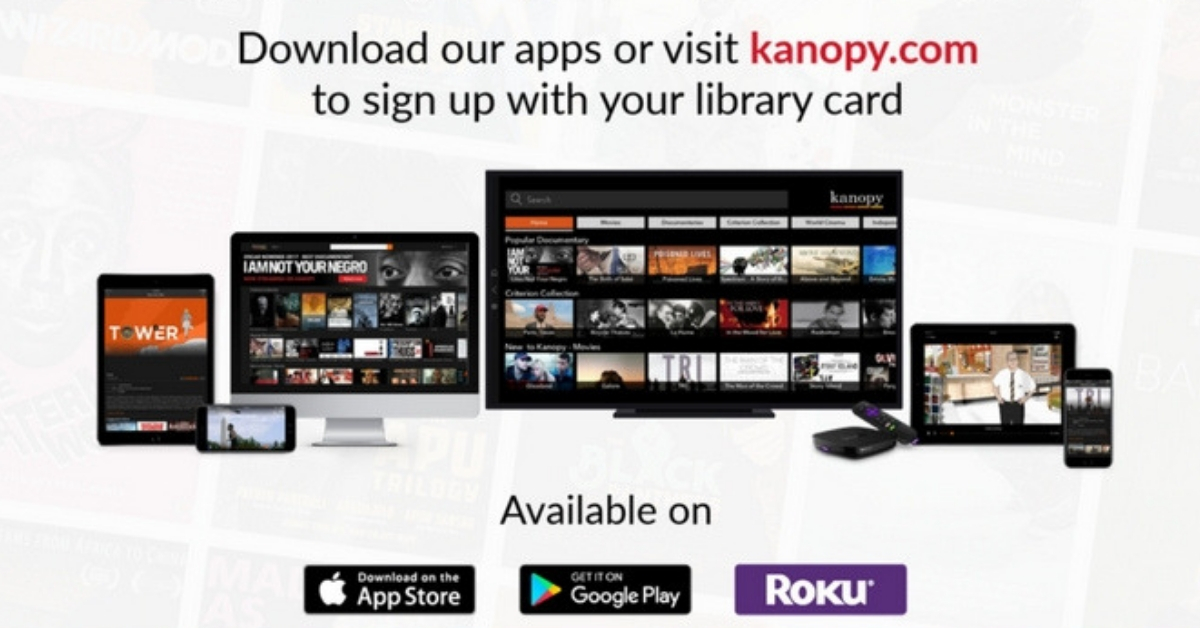 Need help?
Visit the Kanopy help pages for more information, apps, and troubleshooting. And watch our video tutorials below for helpful hints!
---
Navigating the Kanopy Homepage Video Tutorial
---
Navigating the Kanopy User Dashboard